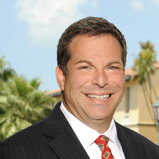 Jason Palmer
Stetson University College of Law
Leroy Highbaugh Sr. Research Chair and Professor of Law
B.A., University of Virginia
J.D., George Washington University Law School


Professor Jason Palmer teaches legal research and writing, transactional document drafting, judicial opinion writing, law and sexuality, international litigation and arbitration, and complex litigation. Professor Palmer is the co-author, along with Professor Arturo Carrillo, of the article Transnational Mass Claims Processes in International Law and Practice, published in 28 Berkeley J. Int'l L. 343 (2010). He is also the author of the book chapter "Remedying Mistakes in Mass Claims without Compounding Errors - Lessons from the Palestinian Late Claims Program" in Designing Compensation After Upheaval: Insights from the Experience of the United Nations Compensation Commission (Oxford University Press 2015). He has published on self-efficacy in Millennial students with the Cleveland State Law Review and on the Convention on the Rights of Persons with Disabilities in Seton Hall Law Review. His article, Emotional Intelligence and Homophobia, will be published Fall 2019 by Wake Forest Law Review and his article A Separation of Powers Analysis of Forum Non Convenient' Adequate Available Forum will be published Summer 2020 by St. John's Law Review. He is currently working on a book on domestic and international mass claims processes to be published by Edward Elgar Publishing and a textbook on International Litigation and Arbitration to be published by Carolina Academic Press.

Professor Palmer is currently serving as the 2019-2021 Chair of the Association of American Law Schools' Professional Development (Arc of Career) Committee. He is also a 2016-2020 Legal Writing Institute board member and the 2018-2020 Treasurer for the Legal Writing Institute, a nonprofit organization dedicated to improving legal communication by supporting the development of teaching and scholarly resources and establishing forums to discuss the study, teaching, and practice of professional legal writing. He is 2018-2020 Vice-Chair of the Board of Trustees for Great Explorations Children's Museum in St. Petersburg, Florida. He was the 2014-2015 Chair of the Section on Sexual Orientation and Gender Identity Issues for the Association of American Law Schools and was the Co-Chair of the Legal Writing Institute 17th Biennial Conference held in July 2016. Professor Palmer was the 2014-2016 Faculty Liaison for the Stetson University College of Law Board of Overseers. Since 2015, Professor Palmer has been the Co-General Editor of the American Bar Association Section of International Law Year in Review. He also serves as an editor for the Legal Writing Institute's Monograph Series and has served as an assistant editor of the Legal Writing Institute's Journal of Legal Writing. He is an associate editor for the Scubas Journal of Legal Writing and a corresponding editor for International Legal Materials, which is published quarterly by the American Society of International Law. Recently, Professor Palmer was appointed the Faculty Advisor to Stetson Law's Journal of Comparative and International Aging Law and Policy.

Prior to joining Stetson, he worked for the Department of State as a team leader representing the United States in international arbitration cases before the Iran-U.S. Claims Tribunal. He also spent four years in Switzerland working as an claims judge for the Claims Resolution Tribunal for Dormant Accounts, adjudicating claims for format Swiss bank accounts of victims of Nazi persecution; and for the United Nations Compensation Commission, coordinating review of Palestinian claims against the Iraq as a result of its invasion and occupation of Kuwait. Before working in Switzerland and at the Department of State, Professor Palmer spent several years in private practice in Washington, D.C., focusing on commercial litigation and international arbitration. he has also taught courses in U.S. legal writing to Swiss lawyers at the Europa Institute at the University of Zurich and taught legal research and writing at the George Washington University Law School.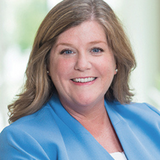 Elizabeth Boals
Director of the Center for Excellence in Advocacy and Assistant Professor of Law
Stetson University College of Law

Liz Boals teaches Evidence, Criminal Law, and a variety of Advocacy courses and serves as the Director of the Center for Excellence in Advocacy. Prior to her appointment at Stetson University College of Law in 2020, Professor Boals taught at American University Washington College of Law (AUWCL) for 15 years. At AUWCL, she served in administrative positions, including as the Assistant Dean of Part-time and Online Education, Director of the Criminal Justice Practice and Policy Institute, and Associate Director of the Weinstein Trial Advocacy Program.

Professor Boals has published various advocacy case files and books on criminal procedure and expert testimony. She is the recipient of multiple teaching and community leadership awards and is a long-time member of the National Institute of Trial Advocacy (NITA) teaching faculty. Professor Boals frequently lectures both domestically and abroad on topics related to expert witness testimony, eye-witness identification, and trial skills.

Before transitioning to a full-time teaching position, Professor Boals was a labor and employment litigation attorney for the U.S. Department of Commerce and private practice. Professor Boals began her legal career as a public defender in the Office of the Public Defender in Alexandria, Virginia, handling a felony caseload from trials in Circuit Court through appeals to the Virginia Court of Appeals.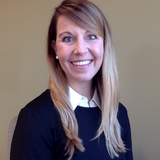 Katherine Donoghue
Associate Director of the Center for Excellence in Advocacy
Stetson University College of Law
Kate Donoghue earned her Bachelor of Arts from Bowdoin College with an All-Academic Honor in 2007 and her Juris Doctor
Magna Cum Laude
from Fordham Law School in 2010. While at Fordham, Kate was a member of Fordham's Trial Advocacy Team and the National Champion of the 2009 Lone Star Classic.

Following graduation, Kate practiced complex commercial litigation in New York, focusing on contract and land-use disputes. Kate subsequently transitioned into public service advocacy, where she initially represented abused and neglected children in juvenile court and then spent six years as an Assistant State's Attorney prosecuting felony cases on behalf of the State of Connecticut at both the trial and appellate levels. As a prosecutor, Kate was appointed as a Domestic Violence Coordinator and to Connecticut's Human Trafficking Task Force. Throughout her years of practice, Kate was also employed as an Adjunct Professor of Trial Advocacy at Fordham Law School.

In 2020, after her family relocated to Florida, Kate transitioned to full-time academia. She was a Professor of Legal Studies at Keiser University, where she received the "Rising Star" Award, as well as an Adjunct Professor of Legal Studies at Franklin University, before joining Stetson University Law School as the Associate Director of the Center for Excellence Advocacy.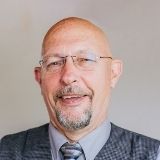 Ben Hall
CSC, NIC, SC:L
Hallenross & Associates, LLC
Partner


Ben Hall began his professional interpreting career over 40 years ago as a freelance interpreter in Central Ohio. He has worked as an adjunct instructor in the Interpreting Education Program at Columbus State Community College and served as a Commissioner for the Commission on Collegiate Interpreter Educators (CCIE), which is the only accreditation body for sign language interpreter programs. He has also worked as the national Director for Interpreter Relations at CSD (Communication Services for the Deaf), the largest deaf organization in the world.

Ben served on the national Registry of Interpreters for the Deaf (RID) Board of Directors for 13 years in varying capacities, including President of RID. Some of his professional contributions include: overseeing development of the NAD-RID National Interpreter Certification (NIC) and the Code of Professional Standards; collaborating with then NAD President Libby Pollard to co-author the State NAD-RID Collaboration Plan designed to foster networking between NAD and RID at the state and local levels.

Ben is a Master Legal Trainer by the National Consortium of Interpreter Education Centers (NCIEC). He is a former mentor/trainer with the MARIE/DOIT Center at the University of Northern Colorado. He is presently involved with the Train-the-Trainer program with Project CLIMB: Cultivating Legal Interpreters from Minority Backgrounds which serves to increase the number of interpreters of colors and heritage signing backgrounds by creating career paths for specialization in legal interpreting for practitioners from these underrepresented communities.


RID National Interpreter Certification (NIC)

RID Specialist Certification: Legal (SC:L)

Previously awarded: RID Comprehensive Skills Certificate (CSC)

Supreme Court of Ohio Certified, Rostered Interpreter

Master Legal Trainer (from National Consortium of Interpreter Education Centers)

Ohio Department of Education licensed Interpreter for the Deaf and Hard of Hearing

Winner of both the Russell Moore and Darlene Jahn Award, distinguished service awards from the Ohio Chapter of the Registry of Interpreters for the Deaf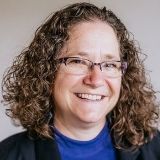 Linda Ross
Ph.D., CI/CT, NIC Master, SC:L
Hallenross & Associates, LLC
Founding Associate


Dr. Linda Ross has been involved in the field of interpreting in numerous capacities for more than 30 years. She has worked as a freelance interpreter in social service, health service, business and corporate, educational, legal, and public settings; as an interpreter coordinator for a state funded agency providing services to three counties within Ohio and for a major university; and interpreter educator in both academic (2 year and 4 year programs) and non-academic (professional development) settings during her career. In addition to her work as an interpreter educator, Linda has also taught Anthropology and Sociology courses at both 2 and 4 year institutions. She is currently the Founding Associate of Hallenross & Associates, LLC, a sign language interpretation and professional development company.

Linda has also contributed to the field of interpreting by serving as a member of the Board of Editors for the Journal of Interpretation, Content Expert in the development of the National Interpreter Certification (NIC), NIC Review Task Force member, First Vice President of the Ohio Chapter of the Registry of Interpreters for the Deaf (OCRID), Bylaws Committee Member (OCRID), Awards Committee Chair (OCRID), and on several conference planning committees at both the regional and state level. In addition, she has presented at local, state and national levels.

Along with the CI, CT and SC:L from RID, Linda holds the NIC Master, the Ohio Department of Education Associate: Interpreter forHearing Impaired License and legal interpreter certification from the Supreme Court of Ohio. Linda also holds an A.A. in interpreting/transliteration along with a B.A., M.A., and Ph.D. in cultural anthropology specializing in American Deaf culture, culture transmission and learning, sociolinguistics, and anthropology and education. Her research into the transmission and learning of Deaf culture has given her the privilege of experiencing residential school life first hand while living in the dorm. She was also a trained interviewer and rater for the Sign Language Communication Proficiency Interview (SLPI).


RID National Interpreter Certification (NIC) - Master

RID Specialist Certification: Legal (SC:L)

Previously awarded: RID Certificate of Interpretation (CI), and Certification of Transliteration (CT)

Ph.D. in Cultural Anthropology

Supreme Court of Ohio Certified, Rostered Interpreter

Master Legal Trainer (from National Consortium of Interpreter Education Centers)

Ohio Department of Education Licensed Interpreter for the Deaf and Hard of Hearing

Winner of the Russell Moore Award, a distinguished service award from Ohio Chapter of the Registry of Interpreters for the Deaf